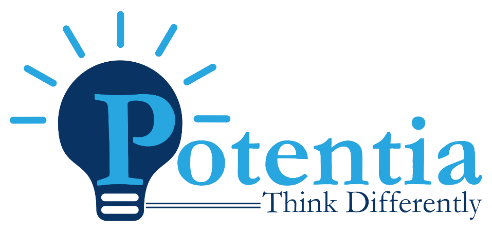 Sara and Farah at QuestEssential are ideal partners for most any executive or business. If they are working with you, they will bring at least as much passion and enthusiasm as you do. Combine that with insightful advice and a tremendous network developed over years of making a difference, and these are simply the right folks to have with you as you venture out to change the world.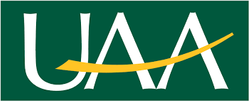 Farah is dynamic, a strategic thinker, very goal-oriented, and impressive under pressure and public scrutiny. Her personal and professional backgrounds have given her a capacity to hold true to her beliefs and values in extraordinary circumstances. She is at home and gracious in diverse social contexts. She is poised, dignified, has a lovely sense of humor, and fits in easily in London and Dubai, Baku and Houston. Whilst her writings demonstrate her intellectual prowess, they cannot do justice to her skills as a presenter. She holds an audience in the palm of her hand, and they leave with a much deeper understanding of the issue she has presented.
Farah is, quite simply, brilliant, charming, eloquent and strategically effective in whatever she undertakes.
Susan Ruddy

Former Vice Chancellor

University of Alaska, Anchorage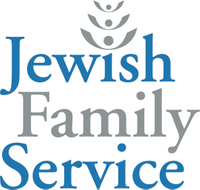 We were fortunate that Sara Selber had the time to consult with JFS Houston when we needed her most. She used her talent, passion and wisdom to guide JFS into the era of Social Media. Patiently, for a period of eighteen months, she trained members of our staff to communicate in what I call "Social Media Speak." While she waited for us to catch on, she made certain that JFS had a presence where we needed it most – Facebook, Instagram, LinkedIn and Twitter. Sara truly built the foundation for which we rely on today. Sara is creative, smart, talented and visionary. We are very grateful to her.
Linda Burger
CEO
Jewish Family Service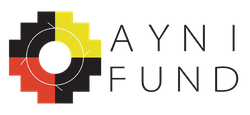 When tasked with finding consultants that understood the need for sustainability in both the For Profit and c-3 sector, QuestEssential immediately came to mind.
The legal and finance business acumen of Farah Killidar combined with the breadth and depth of industry engagement and connectivity skills of Sara Speer Selber are instrumental as The Sanctuary at Sedona and the Ayni Foundation work towards becoming an industry leader in the Health Industry.
We find ourselves asking different questions in order to seize new opportunities and as such we look forward to serving more people and living the mission of both entities.
In recommending Farah to the position of CEO of the World Affairs Council ... "Ms. Killidar has masterfully built networks, organized programs that involved academic and international institutions, and led thoughtful discussions. She clearly has the leadership qualities, the knowledge, the interpersonal skills, and the managerial expertise required to be the successful CEO of an organization."
Marc Tejtel
Deputy Chief Counsel
CLDP, Office of the General Counsel
US Department of Commerce

I met Sara Selber in October 2017. She was introduced to UHPhealth by Heart to Heart International, a disaster response organization that came to Houston at the landfall of Hurricane Harvey. As a result of this connection, UHPhealth has continued to thrive. Through her advocacy, we connected to two large churches in the Houston area: St. Martin Episcopal Church and The Church of St. John the Divine. Both organizations understood our mission and vision, financially supporting operations, as well as assisting us to strengthen our organization, by lending church members to our board of directors. She also connected us to community leaders in East Harris County, especially Precinct 2 County Commissioner Adrian Garcia. This allowed us to receive funding from Harris County to offer community health services in East Harris County. We are thankful for Sara's support, council and advocacy on behalf of UHPhealth.
Bernice Koko
Founder
UHPHealth

Farah is a talented problem-solver and big picture thinker. She has outstanding communication and leadership skills and is adept at building relationships. She is articulate, smart, energetic, and passionate about all she does. She also strongly supports her staff and leads by example. In addition, she is an inspiring speaker with amazing presentation skills. I highly recommend Farah – she would be an asset to any organization.
Lisa Winfrey
Grant Specialist
James A. Baker III Institute for Public Policy, Rice University

QuestEssential has been instrumental in fostering my continued professional development and plays an important role in connecting me to resources needed to continue serving the public during natural disasters and public health emergencies.
Chree Boydstun
Chief Development Officer

Our partnership with QuestEssential has been invaluable to say the least. Their innovative and forward-thinking staff has helped our organization to triple our growth in less than two years. They helped us with our business development processes and aligned our strategy & marketing to gain traction with key stakeholders. Our rapid growth and success would not be possible without QuestEssential.
Terence T. Narcisse, MBA, CNP
Founder & Executive Director

Farah was my direct manager for two years at the World Affairs Council of Greater Houston. She is a leader with vision and strategy. In just a short time, Farah was able to identify key areas that needed development and thus, was able to take a well-established organization to the next level. The greatest strength of her management style was to give more autonomy, along with the resources and training, to all employees to perform to their full potentials.
Sherine Farid
Events Manager, Signature Events (Former WAC Membership Director)
Greater Houston Partnership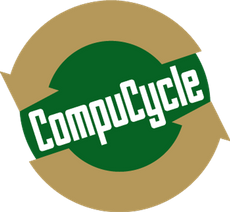 I am pleased to recommend QuestEssential for any of your business consulting and executive coaching needs. I have known Sara for over 30 years, and she is a true leader in our community as well as successful businesswoman and community advocate.
With my company, CompuCycle, I had the opportunity to hire her for strategic planning, consulting as well as to serve as a project lead of a major, corporate social responsibility initiative. Dedication and Passion are an understatement! Sara gives 100 percent and then some to make sure her clients are satisfied and successful. Truly, her middle name could be "Connector Extraordinaire" as Sara networks and builds connections unlike anyone I have ever known. Sara also understands the importance of company culture and showing the ability to collaborate where possible to be as effective and efficient as possible. She demonstrates true corporate responsibility and sees the need to make a difference while creating a "win-win" for the employees, business owner and the communities served.
Most importantly, I have found Sara to care about each client and is sincere, hard-working, diligent with high moral and ethical standards. Being compassionate and considerate makes Sara so easy to work with, and she makes herself available to your schedule. It is a real privilege to recommend Sara to any size business that has the desire to improve their brand and mission internally and externally.
Kelly Adels Hess
CEO/President
CompuCycle

Verdani Partners had the pleasure of working with Sara and Farah during our 2020 Fall Retreat. They adapted seamlessly to the virtual setting required due to the global pandemic and prepared thorough and truly engaging content for our small but quickly growing team. Each brightened the trainings with their own distinct styles and perspectives that engaged and fostered conversations amongst even the most reserved members of the company. They impressed me most with their diligent prep work in advance of the retreat. They asked all the right questions, did their homework, went above and beyond to engage key staff, and it showed in the way in which they were able to hit the ground running with our team. I highly recommend these two and look forward to working with them again!"
Tim Swaney
Director of Operations, MA

Sara Speer Selber is one of those rare individuals who is a "household word." There isn't a business sector, a neighborhood, a Houston generation, a worthy cause — or a private prayer for help— to which Sara's name has not been attached. How she answers all these prayers, I'll never know. But I have been the recipient, as have my friends, family and business organizations I'm involved with, many times.
One such case was a bit close to the bone. My son, a filmmaker, had returned from a rather hair-raising experience in Uganda after shooting a documentary about the children abducted by rebels and then turned into six-year-old soldiers. Andy Krakower was the first Westerner to report on the atrocities sweeping Uganda right alongside the AIDS epidemic. But, as any young filmmaker knows, nothing happens to a can of film without money. Without funding, it stays in the can and change never happens. So I made one phone call. To Sara.
In short order, she was able to put him in touch with funding organizations that actually would give him their ear. Andy applied for several grants successfully, with Sara's guidance. Sara then participated in a community fundraiser for the completion of "The Children's War" and served as emcee to a full house, due in large part to her "household name." "The Children's War" was officially recognized by the U.N. as an "invaluable documentation of the horrors but also the courage slowly bringing the Acholi people back from the abyss," (Jan Englund, UN Undersecretary). Thanks to Sara, Andy was able to complete the film and, quite simply, bring an unreported holocaust to light.
Though I could cite numerous examples of Sara's business acumen, heart, passion (which is the jet fuel behind her success), I'll simply say that with Sara and now Farah's business smarts and balanced, thoughtful demeanor piloting Questessential, one is in good and steady hands.
Karen K. Kaplan
Medical Writer
Texas Medical Center

Farah Killidar is a supportive and caring leader. She genuinely values her staff and champions their achievements, development and career progression. Farah is passionate about her ideas and is a strong advocate for the organizations she is involved with. She is smart, determined, and strategic, and would add value to any organization.
Ana Moreno
Service Integration Manager
Employer Flexible
Interested in learning more?
You are unique ... your professional and business needs are unique.
We look forward to building a customized approach to address those needs and, in turn, position you for further success!